Professor Anita Peti-Stantić held an invited lecture at the central conference on reading organized by the Ministry of Culture and Media of the Republic of Croatia. as a part of marking the Year of Reading in Croatia. 
The lecture entitled "Znati(željom) do čitanja s razumijevanjem" [Curiosity leads to deep reading] was held on 12 October 2021 in the National and University Library in Zagreb.
The conference programme is available here.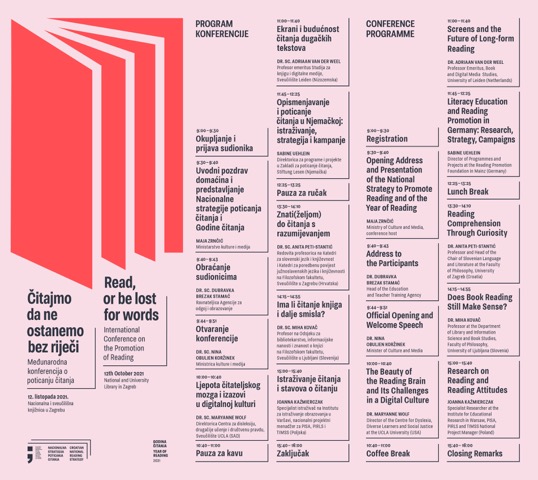 191 total views, 2 views today
This post is also available in:

Hrvatski (Croatian)